ISS News

ISS November 2015 Newsletter
11/24/2015
2015 Design & Leadership Award Winners
Hats off. Champagne popped. Bravo to the design and leadership winners of ISS's 25th Annual Awards. Masters of the aesthetic and trailblazers of a global industry.
Crisis Public Relations 404
At its recent annual members' breakfast in Fort Lauderdale, the ISS hosted a well-attended panel discussion on crisis communications. From a consultant who works with major corporations and governments to yachting-industry representatives, the panelists emphasized that the days of waiting weeks before responding to an adverse situation are long gone. Camera phones, social media, and as-it-happens news websites mean that word-and rumors-spread fast.
Superyacht Industry Associations' Alliance Summit at METS
The first Global Summit of superyacht trade associations was held at METS and ended on a very positive note. Representatives from international associations and countries including Australia, the UK, France, the Netherlands, Italy, the USA and the Isle of Man gathered before the opening of METSTRADE 2015 to discuss collaboration on global challenges facing the Superyacht industry, yacht operators and yacht crew.
Jean-Michel Cousteau-A Life for the Water Planet
Explorer. Environmentalist. Educator. Film Producer. For more than five decades, Jean-Michel Cousteau has dedicated himself and his vast experience to communicate to people of all nations and generations his love and concern for our water planet. ISS gratefully acknowledges his participation in the 25th Annual Gala, standing in for his son Fabien Cousteau in presenting the ISS Fabien Cousteau Blue Award.
Board Member Profile-Bransom Bean-Fine Focusing

Bransom Bean loves dogs, airplanes and steam locomotives, but most of all the sea. An ISS board member of since January 2011; as ISS Education Chair, he manages YachtInfo. Bransom taught himself to sail at age 12, completing many ocean passages including the BT Global Challenge in 1996/97. He is a director of Moore Stephens, a writer for Dockwalk and Sea Breezes and works as an executive coach by day.

Spotlight on Sponsorship-International Paint

International Paint-also known as Interlux in North America-has been a member organisation of ISS since our very first year back in 1989. Along the way International Paint has supported the development of the Society in a number of progressive and meaningful ways, most notably in the time given by key employees to serve as Committee, Board and Executive members especially Joe Purtell and Ken Hickling who both have been ISS presidents. Since 2000, the company has provided ISS with pro bono graphic design services from their in-house team, ranging from print design to event banner preparation, web graphics and social media facilitation.

Read more...International Paint.pdf
Invite to the ISS Mixer at METS
11/11/2015
Click the link for orginal invite ISS Annual Mixer at METS.pdf
Destination Cuba Article from the ISS YachtInfo Seminars
11/11/2015
Please click the link for information from the ISS YachtInfo Seminars about "Destination Cuba" http://cubajournal.co/expert-panel-on-cuba-yachting-speaks-to-overflow-crowd/
ISS Announces Design and Leadership Award Winners
11/4/2015
To see winners list click the link below
4 November 2015-ISS Announces Design and Leadership Award Winners.pdf
ISS Awards Gala Invite
10/26/2015
ISS Design Awards Gala - 25th Anniversary
Broward Center for the Performing Arts
o4 November 2015 at 18h00-Midnight
Click here for ISS Gala Invite 2015.pdf
ISS 2015 October Newsletter
10/22/2015
ISS 2015 FLIBS Event Schedule
With our annual Monaco Membership Mixer in our wake and our Annual METS Membership Mixer off the bow, our highly energized schedule of FLIBS events provides our members and industry with great opportunities celebrate, network, collaborate and learn: all key components of our Mission to Ensure Sustainability & Excellence in the Global Superyachting Industry.
2015 Nominees for ISS's Awards of Distinction
Each year at the ISS Annual Awards Gala, we recognise the excellence of the people in our industry as much as we do the design excellence in the beautiful superyachts we produce. Congratulate this year's nominees when you see them on the docks at FLIBS.
YachtInfo FLIBS-Four Key Topics Presented over Four Consecutive Mornings
ISS is delighted to again present YachtInfo at FLIBS. In response to the global industry's request for best timing and accessibility, we've structured the program to ensure as many who would like to attend can without compromising time at the show. YachtInfo seminars are now being presented each morning from November 5-November 8 from 8:30 am - 10:00 am at the Swimming Hall of Fame, courtesy of AIM Pavilion. Topics cover two main subjects: Superyacht Business and Superyacht Operations with two days covering each. YachtInfo FLIBS is made possible by Royal Huisman, perennial Education Sponsor.
The Global Consolidation Trend-Managing Change when Companies Merge
Derik Wagner, ISS President and Sr. VP and President, Yacht Services at MTN, an EMC Company writes with first-hand erudition on the upward trend in global consolidation. A philosophical commentary, his points work for all whether consolidation is at hand, or not.
Board Member Profile, Norma Trease

Editor-at-Large, Yachting Matters

In a business known for the elegance of its ambassadors and personalities, Norma Trease stands out. Her yachting career has spanned decades and continents and virtually every facet of the yacht industry. When not working or volunteering, Norma is an avid sailor and participates in most of the major large yacht regattas.

Spotlight on Sponsorship

Show Management/AIM Marine Group

Show Management and the AIM Marine Group are proud to be Platinum Sponsors of the International Superyacht Society. As fellow members of the global yachting community, their support the ISS mission ensures the industry's sustainability and excellence for generations to come. Show Management is part of the Active Interest Media (AIM) family of companies, one of the world's largest enthusiast media companies. AIM's Marine Group consists of award-winning print publications, digital media, production of events and six world-renowned boat shows, including the flagship Fort Lauderdale International Boat Show.

Read more...Show Management-AIM Marine Group.pdf
ISS September 2015 Newsletter
9/21/2015
Design Awards Finalists
ISS members have voted and we are delighted to present the finalists for the 25th Annual ISS Design Awards. Votes-a privilege of ISS membership-are cast annually for a remarkable collection of yachts as nominated by the superyacht industry and stakeholders. We thank all who participate in bringing these astonishing feats of design and engineering to the global marketplace and to those who take the time and deliberation to present their vessels, to vote for them and the judges who now have the awesome responsibility to carefully weigh, in great detail, the merits of each.
ISS Superyacht UK Monaco Mixer
At the International Superyacht Society, we enjoy close relationships with perennial sponsors, those who've come to bat year after year in support of our mission and our members. As has been the case since we began our Monaco Mixer years ago, we pair up with one or more international associations to broaden the event. At Viking's great suggestion, this year we are proud to host this members-only event with Superyacht UK.
25th Anniversary Advertising Opportunity
ISS's Awards for Design and Leadership remains the longest-running celebration of its kind, remarkably our Silver Anniversary this year. The printed Gala Program is published to accompany this prestigious event that recognizes outstanding achievements in the superyacht industry in the past year and the people who make our industry unique and outstanding. By advertising, you'll enjoy this great opportunity for your company to be recognized by this elite industry, our owners, clients and potential prospects.
Board Member Profile

Michael Moore, Moore & Company

Michael Moore is a fixture and a trusted advisor to a wide variety of organizations connected to the world's oceans. He serves on the ISS Board of Directors and as its primary legal counsel, is the Chairman of the Board of the International SeaKeepers Society, runs his firm Moore & Company and following a dinner last year with HRH Prince Edward the Earl of Wessex will return to Windsor Castle in November to continue discussions on the state of the world's oceans.

Spotlight on Sponsorship-MTN, an EMC Company,

the Leadership in Yacht Communications

Fittingly, MTN is ISS's Innovation Award Sponsor. MTN's commitment to innovating onboard communications will be apparent at the upcoming Monaco Yacht Show. Visitors to their stand will get a sneak peek of the next generation of Maestro (slated for release in the first quarter of 2016), their fully integrated solution that simplifies and improves onboard communications. MTN has continued to set the industry pace while broadening their product offering far beyond just satellite bandwidth. In his spare time, MTN's Derik Wagner is also ISS President.

Read more...MTN, an EMC Company.pdf
ISS August 2015 Newsletter
8/21/2015
Crisis PR Management: When Bad Things Happen to Good Companies and People
Yachts sink. Shipyards have financial troubles and get acquired. Accidents occur onboard. None of these scenarios is pleasant to think of, but that doesn't make them go away. Don't let the rumour mill spin your story for you-and turn your customers away. Crisis PR Management: When Bad Things Happen to Good Companies and People is the feature panel presentation of ISS's Annual Membership Breakfast on Wednesday 4 November 2015 in Fort Lauderdale, Florida.
The ISS Fabien Cousteau Blue Award: Celebrating Active Stewardship of Marine Ecosystems
Support for Cogs4Cancer & Sail4Cancer is a Great Example of Industry Philanthropy
ISS applauds the many companies and people who work, and play, in support of those whose lives are touched by difficult circumstance. The elegant nature of our industry reaches out beyond the shores of our day-to-day jobs whether we are sea- or land-based.
Board Member Profile-Diane Byrne

MegayachtNews.com

From the time she took over the then-exclusive "World's 100 Largest Yachts" feature as an editor at Power & Motoryacht in the mid-1990s through to her management of MegayachtNews.com today, Diane M. Byrne has become one of the best-known yachting journalists worldwide. All the while, she has been as passionate about educating yacht owners, buyers, and their advisors as she has about educating the industry itself on ways to grow and expand business.

Spotlight on Sponsorship-YATCO

The Official Search Engine of the Yachting Industry

YATCO is the perennial Gold Sponsor of ISS's website providing comprehensive hosting, design and internet fulfilment. It is through their steadfast commitment that ISS is able to communicate globally, provide platform and voting mechanisms for its awards programs and coordinate member and sponsorship web-based benefits. YATCO uses industry knowledge to build comprehensive technology-based systems. The company's stats are impressive: 650,000 email-registered consumers; 125,000 vessels; 15,000 active central listings; and, 2500 brokerage professionals.
ISS July 2015 Newsletter
7/23/2015
Vote
Within days, ISS Members will receive their invitation to vote for this year's Design Awards finalists. Voting for the world's most outstanding yachts is a privilege of ISS Membership. If you're not an ISS Member, join today. Your vote furthers the legacy of the ISS Design Awards.
The Annual ISS Regatta-A Blow by Blow Account
If you weren't there for the fourth incarnation of the re-booted sailing event where companies in our industry compete against one another in matched 38 footers on the Solent, here's a snapshot of what you missed: Curry Night, Big Saturday Winds, Ken Hickling Walks off a Dock.
A Company or Individual You Know Deserves Recognition
Who among us does not know an individual or company deserving of broad recognition? All ISS Awards of Distinction are open to ISS Membership nomination; many are open to industry nomination. ISS requests that DCA nominations be made prior to 18 August 2015. Click here for the 2015 nomination form
NEW! Student Membership Level
In recognition that university and technical-school students are the future of the yachting industry, the ISS is pleased to introduce a Student Membership Level. This new membership empowers these young men and women to join our global community of hundreds of professionals in the yachting field. They'll be able to meet and network with you, and you in turn might just find the next best intern or apprentice for your needs.
Board Member Profile-Ken Hickling-AkzoNobel

One of the most familiar personalities in the global superyacht industry, Ken Hickling is as well admired as he is erudite about issues our industry faces, and, of course, paint as AkzoNobel's Global Superyacht Business Development Manager. For a decade or more, Ken has worked tirelessly on behalf of the ISS with many years served in leadership capacities, including President, Treasurer, Member of the Executive Committee and on the Board.

Spotlight on Sponsorship-Oceanco

This year again, Oceanco is thrilled to support the ISS Fabien Cousteau Blue Award that honours stewardship of the marine environment, ecosystem, environmental leadership, global oceanic conservation and resource preservation, including integration of environmental technologies and resource management. Oceanco takes pride in having taken a leadership position in the yachting industry in raising awareness to the challenges facing the ocean environment.
ISS June 2015 Newsletter
6/19/2015
We're Having a Party...for 25 Years!
In 1991, The Superyacht Society (SYS) held its first Gala to fete the finest in yacht
design. In 2015, the International Superyacht Society (ISS) holds our 25th Gala celebrating Yacht Design and Leadership. Over these 25 years, custom superyachts of every description have been nominated and revered. It's also become clear that in our unique business-with a clientele envied by most other industries-recognizing extraordinary and innovative talent from crew to corner office is integral to exulting the way we approach the marketplace. Mark your calendar! 4 November 2015. Broward Center for the Performing Arts. 6:00 pm. Awards Ceremony Commences at 7:30. Dinner will follow.
ISS Leadership Award Nominations Open up to Industry
Widely considered the most prestigious of all awards to recognize unprecedented professional and personal achievement, the International Superyacht Society's Leadership Award has feted the most noted industry executives over many years. The ISS Leadership Award is awarded annually to an individual whose "beliefs, values, character, ethics and vision" have led our industry to a better place with more noble and higher missions. This individual is one who regularly and persistently seeks to achieve a higher standard of professionalism in all aspects of conduct in the global yachting industry.
ISS Strategic Roundup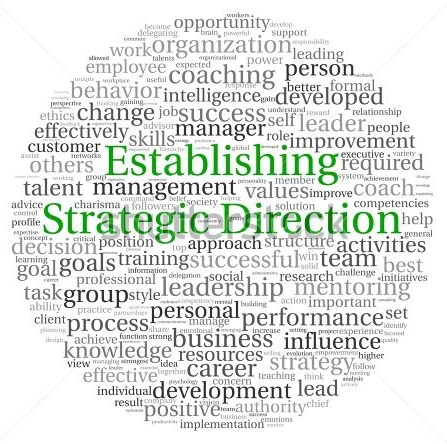 To Ensure Excellence and Sustainability in the Global Yachting Industry-ISS's Mission Statement-our current Strategic Objectives are spearheaded by ISS Board Members. With Member Events and Professional Development well in hand, Ocean Advocacy and An Ethical Industry take center stage.
Far-Reaching Activities
ISS is busy around the world with a wide variety of activities and host of colleagues benefitting from the collaborative effort of sailing together, in educational forums and dining, drinking and dancing to benefit a worthy cause.
Board Member Profile-Jill Bobrow of Yachts International and Jill Bobrow Associates LLC

Jill Bobrow has had a long career in yachting journalism, the marine industry, and publishing. She is Editor-At-Large at Yachts International magazine. Previously she was the Founding Editor of Boat International USA and Editor-in-Chief of ShowBoats International. She also is the Director of Jill Bobrow Associates LLC, an independent consulting company and President of Concepts Publishing Inc. She

has authored or co-authored more than 20 books.

Spotlight on Sponsorship-Global Marine Communications (GM)

Today, GMC is a widely recognized partner for superyachts and the superyacht industry alike and for many years has sponsored ISS's popular METS Membership Mixer. GMC's story is one of an owner recognizing a need and turning it into a global brand that has enabled Internet onboard to move from a novelty to luxury to necessity.