ISS News

ISS Board of Directors Unanimously Votes Costas Charalambous of GMC to Fill Board Vacancy
3/2/2015
The ISS (International Superyacht Society) is pleased to announce that in a unanimous vote during its Annual Miami Board Meeting, the ISS Board of Directors appointed Costas Charalambous of GMC to fill a two-of-three year term vacancy. Per its Bylaws, any Board vacancy is filled by the balance of the remaining Member.
For more information click ... 2 March 2015-ISS Board of Directors Unanimously Votes Costas Charalambous of GMC to Fill Board Vacancy.pdf
ISS 2015 February Newsletter
2/10/2015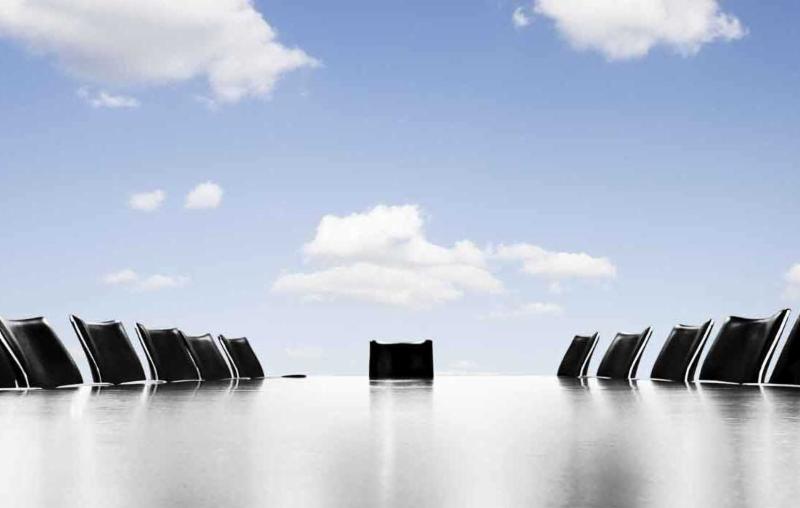 The Results are in! Announcing the Newest ISS Board
Bransom Bean, Dorien Bilterijst, Diane Byrne, Sylke auf dem Graben, Simon Harvey, Matthew Johnson, Michael Moore and John Venables have been elected to the ISS Board for a three-year term. Representing Europe and America equally, Australia and the Pacific Rim are back on the board thanks to Johnson's success run. Voting is a privilege of ISS membership; be sure you're current for next year.
Palm Beach Italian Design Forum
Robert Silvani of Morgan Stanley is presenting the 2nd Annual Forum discussing the future growth of superyachts in Palm Beach County, this year with a focus on Italian Design. Last year's program, focused on Italian Builders, was a huge success. ISS is delighted to provide an executive point of view of the global market and to help craft the event.
Members Talk ISS Membership Benefits
People often ask what the benefit is of being a member and so we thought it would be good to ask some current members what they think.
ISS presents Superyacht Charity Ball
It's great when we can harness the energies of our members and industry colleagues to make a difference outside our daily work routine and this April the ISS is stepping up for a very worthy cause. Sail4Cancer specialises in delivering respite care to families burdened with serious and often terminal cancer by taking the whole family sailing for a day. A few minutes on
http://www.sail4cancer.org/
shows what a benefit this is and for the past two years the ISS Regatta has had Sail4Cancer as our official charity.
Board Member Profile: Matthew Johnson, Muir Engineering Group
ISS is delighted to welcome Matthew Johnson to the Board. Voted in for the 2015-2018 term, Matthew is Managing Director of Muir Engineering Group Pty Ltd. He brings the voice of Down Under to the ISS Board and as Vice President of AIMEX & Superyacht Australia, his insight is prized for ISS's Strategic Objectives and as part of the Association Alliance.
Spotlight on Sponsorship: Tahiti Tourisme
Tahiti Tourisme is dedicated to promote the Islands of Tahiti around the world. As a Platinum Sponsor of the ISS's 24th Annual Gala in October 2014, Tahiti Tourisme proudly brought their 118 islands to the most prestigious audience representing the global large yacht world. A cornerstone of their expanding strategy to attract superyachts to their sensational destination, a close collaboration has taken root between us both.
ISS Announces 2015-2018 Board of Directors
2/6/2015
The ISS (International Superyacht Society) announces its 2015-2018 Board of Directors and Past Presidents Council. For the current year and based on a democratic voting system, ISS members have awarded eight Board positions for three years for the 2015-2018 term.
To read more click the following link 6 February 2015 ISS Announces 2015-2018 Board of Directors (2).pdf
ISS 2015 January Newsletter
1/20/2015
Global Representation for a Smaller World
The 2015 ISS Board of Directors election is fully underway; each year, one third of the 24 seats are open. Since its inception in 1989, ISS has honored its original mandate: that ISS members determine who and how the organization operates. If you are a member and haven't voted, we'll send you the ballot. If you're not a member, join today.
2015 ISS Events
Networking. Working. Educating. Sailing. All part of ISS's 2015 Calendar of Events. Join us around the globe for our growing number of activities ranging from YachtInfo in Asia, Europe and America to sailing on the Solent in June and all our Yacht Show events from Member Mixers to the Annual Gala, this year celebrating 25 Years recognizing Design and Leadership excellence.
Putting Superyacht Business Principles into Practice
Doing the next right thing is the right thing to do. On behalf of our business, ISS has convened industry leadership, drafted a guiding set of Principles and offers an easy opportunity to read the final Ethics Presentation and sign yourself up. Go to the ISS website
"to Read Business Principles"
and click
"Sign Me Up"
.
The Partnership Called Sponsorship
With the lion's share of funding for ISS programs coming from sponsorship-which complements our growing membership-ISS works closely with every sponsor to ensure exceptional ROI. The great global superyacht brands are perennial supporters while new sponsors help us create an expanding number of activities and awards.
Corporate Member Profile: Jones Boat Yard
Jones Boat Yard, Inc. is the precedent-setting spark that's helped ISS's membership start 2015 with a bang. Signing on as a 2-year corporate member, the yard is close to celebrating their 100th anniversary in 2017. More, they won ISS's Best Refit of the Year in 2014 for their work on the 60m Abeking & Rasmussen M/V DREAM.
ISS December 2014 Newsletter
12/11/2014
Your Vote is Your Voice - ISS membership has many benefits. To help steer the strategic direction ISS takes, nominate an industry peer—or yourself—for the ISS Board of Directors. Nominations are open until 20 December 2014. Send a 150-word biography and a high resolution photo to Amy Halsted, amyhalsted@gmail.com. Then be sure to vote. The official 2015 ISS Board Election commences 2 January 2015 with the newly constituted board meeting during Miami in February.... To read more click ISS Board of Directors Election.pdf
Growing the Market - Comprised of more than one hundred presidents and executive directors, the Associations Alliance has been convening for the last several years and now hones in on growing the market to find new clients and keep the ones we already have. Read how the B2C, B2G, B2M and B2B workgroups are distilling the right message for the right audience.... To read more click Associations Alliance Communications Project Update .pdf
YachtInfo Spans the Globe - YachtInfo—ISS's educational programme held in collaboration with global/regional associations—enjoyed a successful FLIBS and is actively planning events in the Med and Asia for 2015. A full summary of the five FLIBS seminars is posted on our site.... To read more click YachtInfo FLIBS 2014 and Beyond.pdf
YARE 2015 Offers Discounts to ISS Members - Want to go to Tuscany? ISS has worked with YARE's organizers to secure a 10% discount on attending and discounts on exhibitor and sponsorship packages. A broad reaching affair, YARE is hosted by Seatec in Viareggio, Italy from February 2-6, 2015. We might even orchestrate a multi-company stand if you're interested.... To read more click YARE 2015 Offers Discounts to ISS Members.pdf
Board Member Profile: Roberta Sabatini - Voted onto the ISS Board of Directors late last year, Roberta Sabatini is one of the superyacht industry's leading marketers and handles all image and communications for CRN Shipyard.... To read more click Board Member Profile-Roberta Sabatini CRN.pdf
Spotlight on Sponsorship: Viking Crew Management - As a 501(c)6 not-for-profit organization, ISS depends on sponsorship and membership for its operations. Viking Crew Management, steadfast in their commitment to the industries they serve, is a Gold Platinum ISS sponsor, translated as digging deeply to support both ISS initiatives (Gold) and the Annual Monaco Membership Mixer at the Platinum title level. You know them for superyachts but did you know they equally manage cruise ships?.... To read more click Spotlight on Sponsorship-Viking Crew Management.pdf
ISS Announces 2015 Officers and Executive Committee
12/3/2014
The International Superyacht Society (ISS) is pleased to announce the appointment of its 2015 Officers and Executive Committee with an effective start date of 1 January. Officers include the President, Vice President, Treasurer and Secretary who are distinguished superyacht industry leaders elected by the organization's Board of Directors and who will serve a one-year term at which time they may be re-elected to the same post for not more than three consecutive years.
Click on link for Press Release 3 December 2014 ISS Announces 2015 Officers and Executive Committee.pdf
ISS 2014 November Newsletter
11/14/2014
Awards of Distinction - Recognizing the programs, products and people that propel the superyacht industry to enhanced excellence, this year's winners include well known names and brand new innovative ideas. Read the recap of the stand out nominees and the well-deserving honorees. To read more click Awards of Distinction.pdf
Presidents' Award - Only three Presidents' Awards have ever been presented. This year's recipient, the dashing Joe Purtell, has worked tirelessly chairing the yacht design awards while working full time with Interlux. We wish him well in his retirement while demanding he ride back in to the Gala at least every other year. To read more click President's Award Joe Purtell.pdf
Who Manages ISS? - To wrap our arms around the management of a global association that represents every aspect of designing, building and enjoying really big boats, ISS has refined the task. Meet the incoming ISS Executive Committee who serves at the pleasure of the 24 member board. To read more click New ISS Executive Committee.pdf
METS Membership Mixer - NEW LOCATION!! Great annual gig again sponsored by GMC. The ISS Membership Mixer is the best networking event for METS superyacht attendees. Period. To read more click METS Membership Mixer.pdf
ISS Announces the 2014 Design & Leadership Award Winners
10/29/2014
ISS (International Superyacht Society) is pleased to announce winners of the 2014 Design & Leadership Awards. Representing superlative achievement, the awards were presented last night at the 24th Anniversary of ISS's Awards Gala in Fort Lauderdale.
Click on the link for full details. 29 October 2014 ISS Announces Design Leadership Award Winners.pdf
ISS Announces YachtInfo FLIBS Schedule and Overview - Two Half-Day Sessions to Meet the Needs of Busy Constituents
10/21/2014
The International Superyacht Society (ISS) is pleased to announce its educational program, YachtInfo, will be held during the Fort Lauderdale International Boat Show on two consecutive days in order to meet the needs of a busy professional constituency. FLIBS YachtInfo is the first of this season's global series which now include the Antibes Yacht Show and the Singapore Yacht Show. YachtInfo is a long running collaborative project involving ISS, leading superyacht brands and associations and is designed to unearth and share knowledge from within our own industry on current topics of interest.
Click on link for more details ISS Announces YachtInfo FLIBS Schedule and Overview.pdf
ISS Announces Topic for Annual Breakfast Presentation - Generation Z: The World's Got Talent
10/20/2014
The International Superyacht Society (ISS) is pleased to announce Generation Z: The World's Got Talent, its featured presentation topic for the Society's Annual Membership Meeting & Breakfast on Wednesday 29 October 2014 from 8:00-10:00 am in the Grande View Room at the Bahia Mar, Fort Lauderdale, Florida.
Click the links below for full press release and photos
20 October 2014 ISS Announces Topic for Annual Membership Breakfast UPDATE.pdf